Founded in 1893, Youngs Farm is a certified organic, family-run farm, kitchen and market, currently managed by the 4th and 5th generation of the family. Our farm stand carries a wide range of produce, baked goods, prepared foods, and pantry items, all of which rotate seasonally.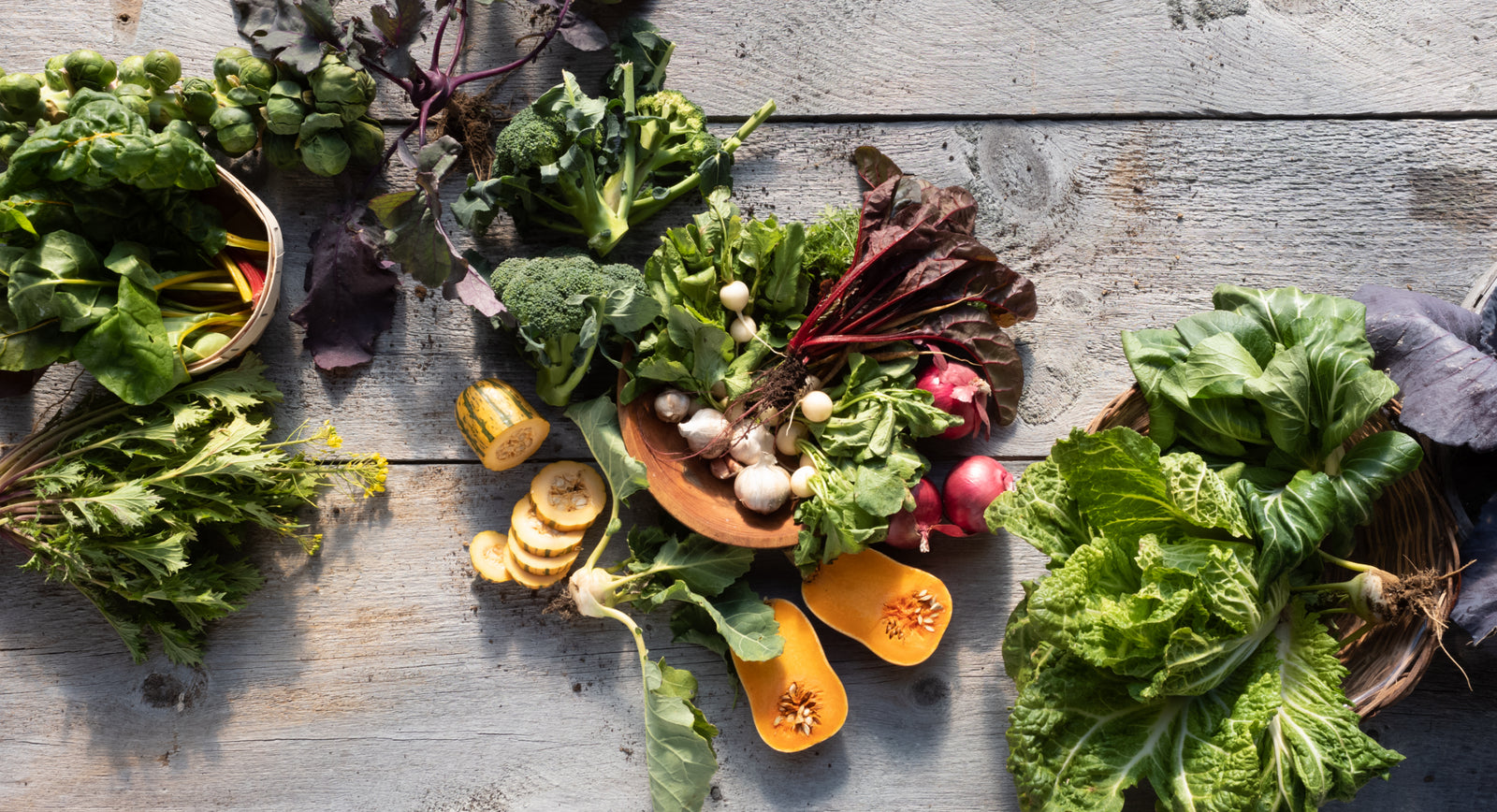 Farm
Farm
We farm 15 acres of land according to certified organic, sustainable and regenerative practices, producing about fifty varieties of fruit and vegetables. We supplement our own harvest with other local farms, both conventional and organic, to provide the highest quality fruit and vegetables to our customers.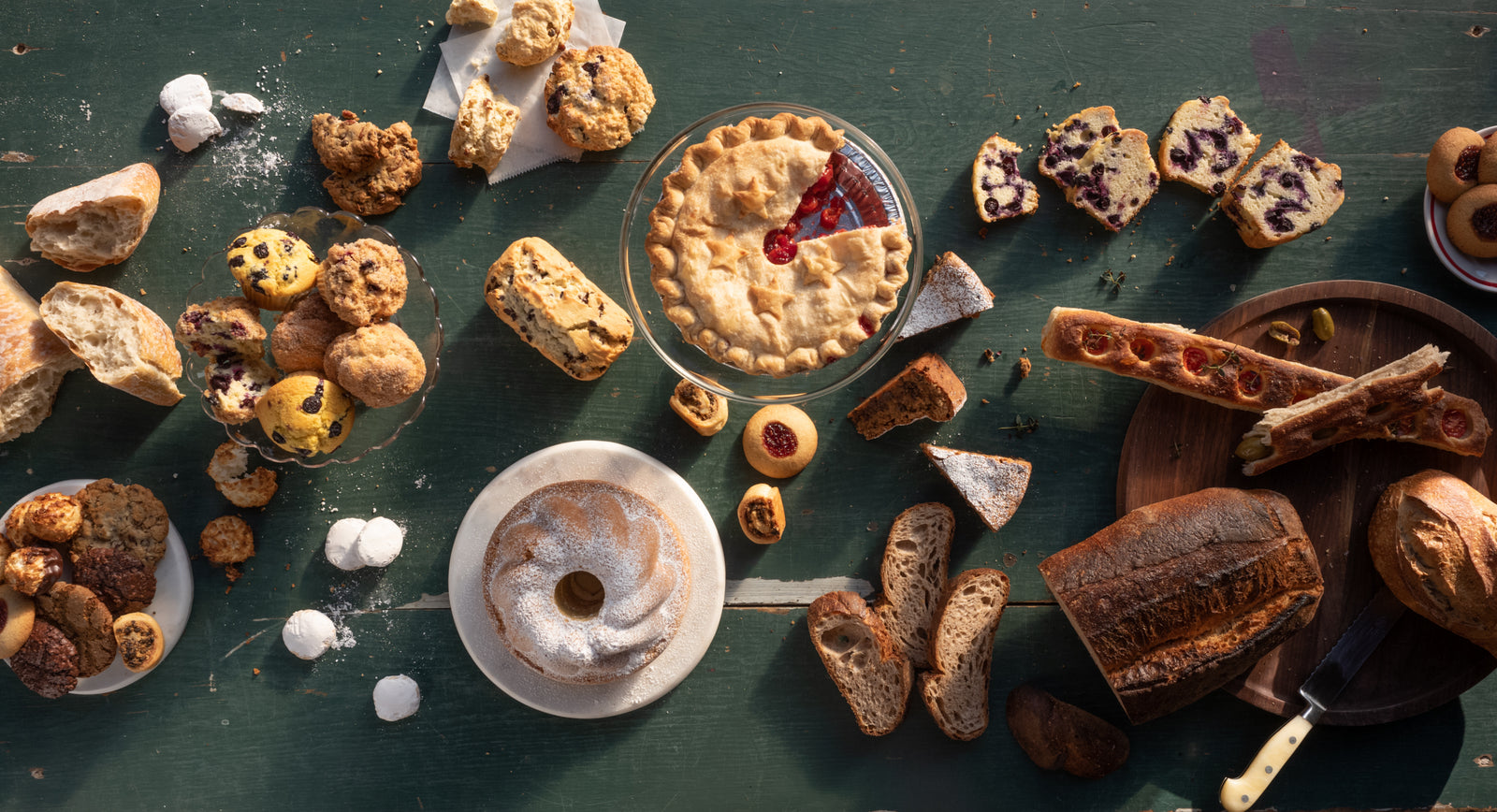 Bakery
Bakery
Our team bakes from scratch, daily, in the barn up the hill from our store. We make high-quality classic baked goods. Pies are our specialty, but we also make cookies, loaf breads, muffins, scones, cakes and bars. Our menu changes both daily and seasonally.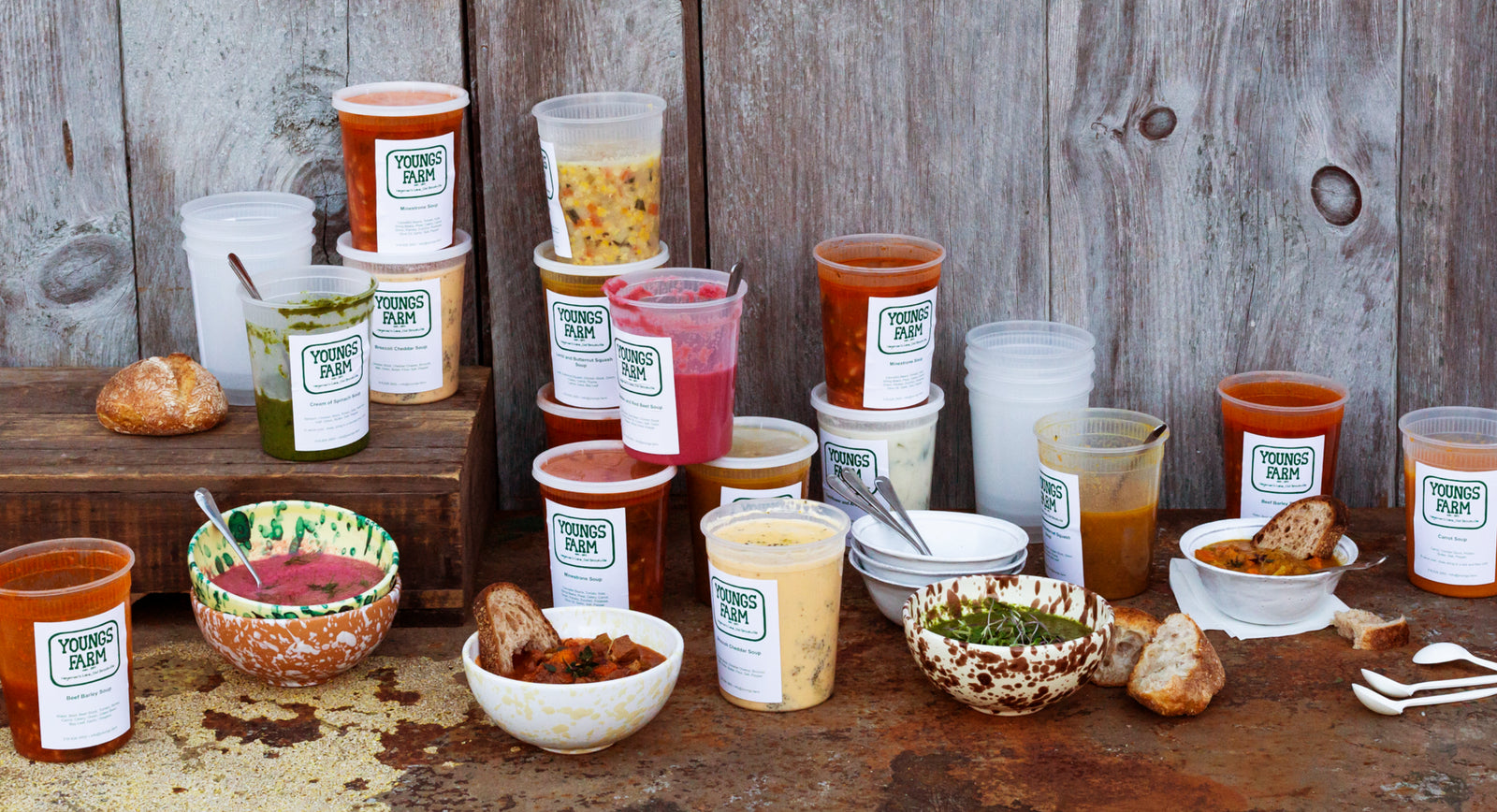 Kitchen
Kitchen
Every day, our kitchen team, which consists of our executive chef and four cooks, is responsible for producing our soups, pot pies, quiches, dressings, dips and spreads. They work alongside our bakers in the kitchen in our restored potato barn. Our offerings vary seasonally; see what's out today here.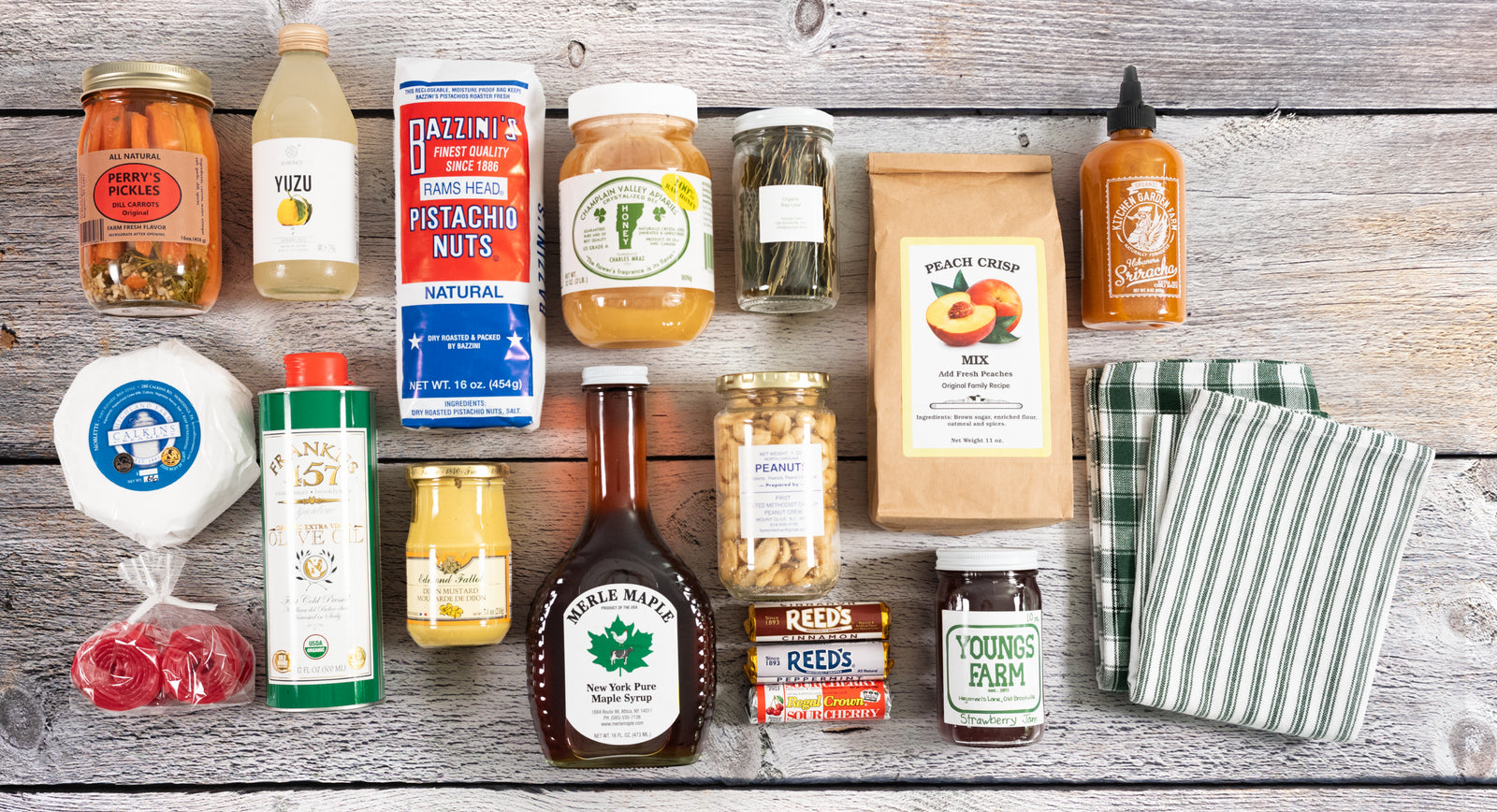 Pantry
Pantry
In addition to what we grow, bake, and cook each day we have a selection of local and specialty groceries and housewares. Our offerings range from milk, eggs, cheese, olive oil, snacks, and candy to dish towels, platters, bowls, baskets, and classic toys. Our housewares change regularly, in accordance with the seasons. For the time being our pantry items are available in-store or via phone order