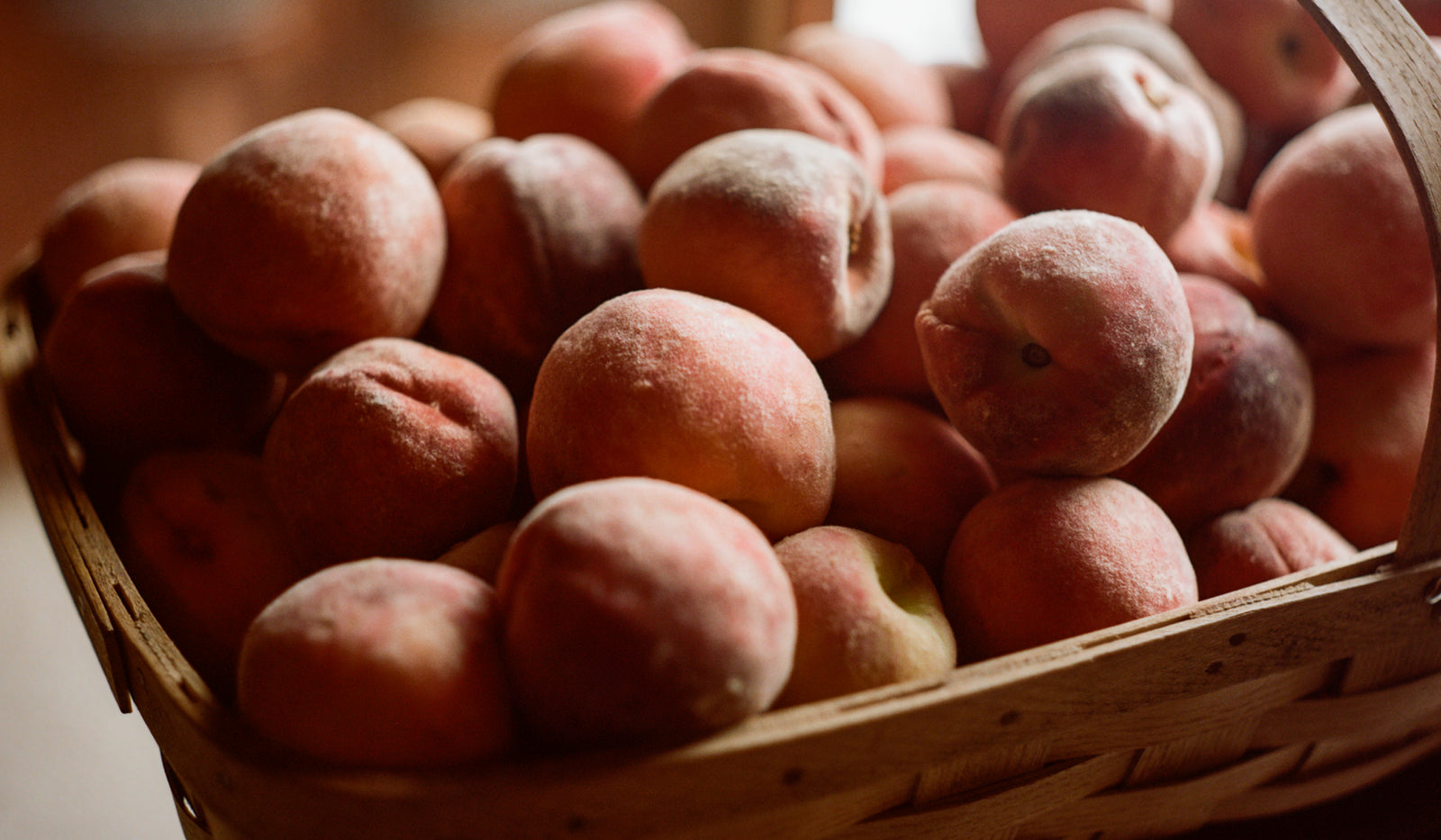 We accept returns on unopened, non-perishable food items or unused and undamaged housewares purchased within the last 30 days. If there are issues with any food products, we can offer refunds or exchanges as appropriate, but we cannot accept returns.
We do not offer shipping from our online store as we do not have the capacity to safely ship many of our products. We can discuss custom shipping options over the phone or in person.
Typically you can pick up your order 20-30 minutes after it's ordered. However, it can be less if it's a very small order. Please expect longer lead times around holidays. The earlier you can order, the more efficiently we can plan to fill it.
Yes, all fruits and vegetables we grow are certified organic by NOFA-NY, LLC. We do source produce from other farms, both conventional and organic. All of our products are labeled with the producer and whether or not they are organic.
We do offer wrapping for gifts, however this service is currently only available in store. There is a fee of .50 cents per ribbon and $2.00 for ribbon and cello bag or tissue paper. This fee is waived for orders over $75. If you place an online order and would like some or all of it wrapped, please call afterward and let us know. Please note this may affect lead time. Also, please note that we can only wrap items purchased at Youngs Farm, with rare exceptions.
Unfortunately we do not have pick-your-own or U-pick any time of the year. However, you can visit some of our partner farms—Wickham Fruit Farm (berries and tree fruit) and Fox Hollow Farm (pumpkins). They are located on the North Fork of the east end. There are many farms out there offering that type of experience.
We do make donations to local charities when appropriate. We ask that all solicitations please be made in person. We do not accept solicitations by mail, email or over the phone.
We do not have regularly scheduled tours, however we can accommodate requests depending on the scale and the time of year. Please submit your request through our contact page.
Our farm operates as a working farm 365 days a year and we unfortunately don't have the space or facilities to accommodate special events in addition to our normal work.
At the moment, we are not offering any volunteer opportunities, although we plan to in the near future.
We are almost always hiring—please refer to our Work With Us page for current opportunities.
All of our fruit pies are vegan with the exception of Dark Cherry. Any pie with a crumb topping does contain butter.
All fresh pies can be stored at room temperature the day they are purchased. If possible they should be refrigerated after the first day. They should last about 5 days in the refrigerator. You may store pies at room temperature; they will not spoil, but the pie will look less attractive over time. The only exception is Pumpkin, which must be refrigerated after it is purchased or it can spoil. We also find that Pecan and Tollhouse pies stay a little bit better at room temperature.
To serve refrigerated pie, we recommend bringing it to room temperature at least 1 hour before serving. If you'd like to reheat store pie, we recommend 350 for 10-15 minutes.
If any pie is leftover, it can be frozen for 6 months to a year. The pie should be wrapped in plastic or put in a plastic bag and then ideally stored in the box it came in.
There are instructions on the top of every frozen pie box. However, if you somehow can't find them, they are listed below. Preheat oven to 375°. Place frozen pie on a sheet tray and bake for 40-50 minutes. We do not recommend defrosting the pie. *Pumpkin, Pecan, and Tollhouse should be defrosted at room temperature. Reheat gently if you would like, 10-15 minutes at 300°.
There are instructions on the top of every frozen pie box. However, if you somehow can't find them they are listed below.
Preheat oven to 425º. Place frozen pie on cookie sheet and bake for 15 minutes. Turn oven down to 375º and continue baking for 40-50 minutes. A knife should easily slide through the apples when the pie is ready.
If you buy a frozen cake or cupcakes, please follow the following steps for defrosting the cake. If the cake is fresh, please just refrigerate until 1 hour before serving.
Iced Layer cakes can take a long time to defrost. We recommend at least 8 hours at room temperature for Large Cakes and 5 hours for small. Cakes are best defrosted in the refrigerator overnight and taken out of the refrigerator about 1 hour before serving.
Cupcakes should defrost at room temperature in 1-2 hours. They can be defrosted in the refrigerator over night as well.
Frozen Soup can be defrosted overnight in the refrigerator. To defrost soup more quickly, place the entire container in a pot and fill it with luke warm water. In 5-10 minutes the frozen soup should have loosened from the sides of the container. Once you can remove the soup from the container, put the frozen block of soup in the pot with enough water to coat bottom of your pot. Reheat on low and break up the block of soup every 5 minutes or so.
Whether you are reheating refrigerated or defrosted soup, we recommend bring it to a boil before serving it.
The exceptions are gazpacho and chilled corn soup which if serving from frozen should be pureed or whisked thoroughly.
Leafy Greens are best stored after being rinsed in cold water and wrapped in a damp towel before going in to the fridge. They should either be in a crisper drawer or some sort of bag. The primary exception is basil which is best stored at room temperature in a perforated container.
If you'd like fruit to ripen - Tomatoes, Peaches, Peppers, Apples, etc - leave them at room temperature. Once they reach your desired ripeness, its best to refrigerate them.
Roots vegetables - beets, carrots, etc - are best stored without their greens either in a crisper drawer or bag after a cold wash.
Potatoes, Onions and garlic are best stored in a cool, dark, space.
We begin taking orders for Thanksgiving every year November 1st. We will release our Thanksgiving pie list just before that time.