Our Team
Youngs Farm is currently managed by the 4th and 5th generations of the Youngs Family, Paula Youngs Weir, her daughter Remsen Dooley and her son-in-law, Timothy Dooley. We are fortunate to employ a wonderful staff—Bakers, Cooks, Dishwashers, Packers, Farm Crew, Market Team, Facilities Team and more. We are proud to be serving the Long Island community from the same location since 1893. Please see our Work Here page for more information about joining our team.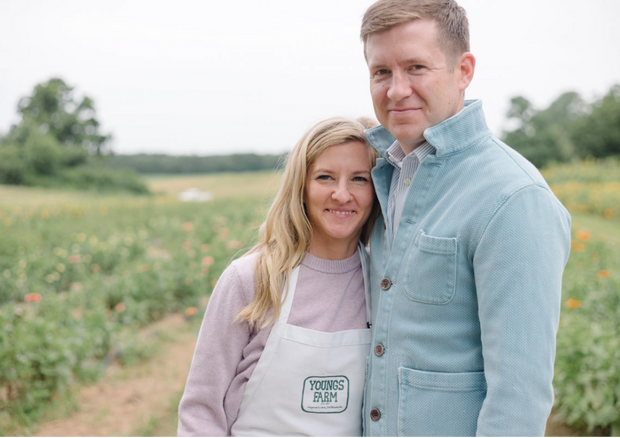 Remsen & Tim Dooley
Directors
Remsen and Tim, married in 2010, began working at the farm in 2011 and help oversee and manage the business with Paula.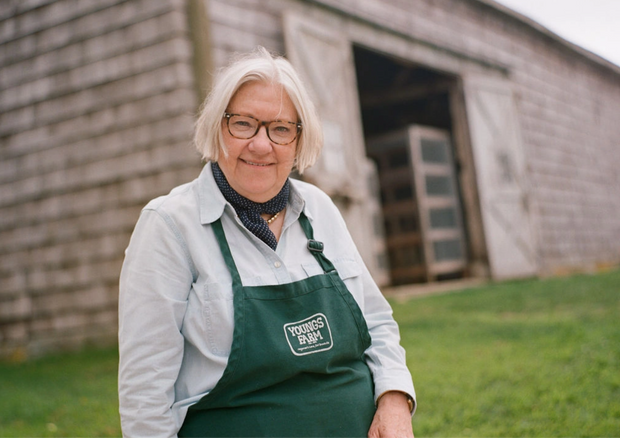 Paula Youngs Weir
PRESIDENT
Paula and her sister Jo-Hana created the current iteration of Youngs Farm - Farm, Kitchen, Market, and Bakery - in 1980.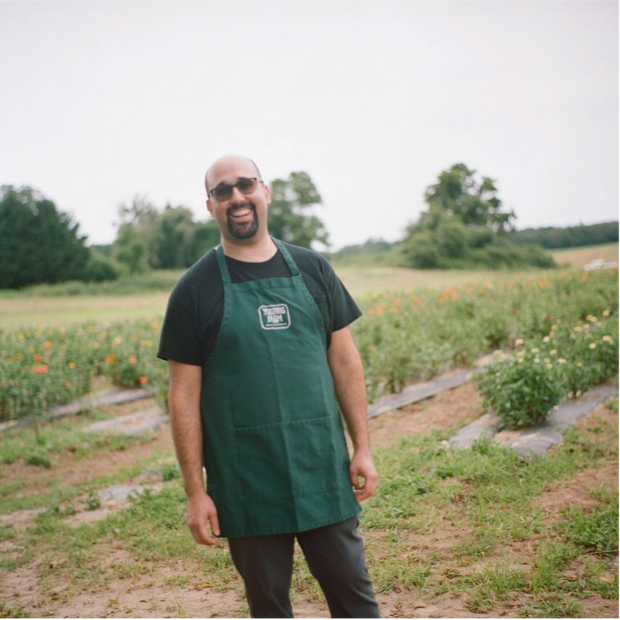 Roberto Gonzalez
KITCHEN & BAKERY MANAGER
Roberto started working with us in 2017 and has helped update and expand our bakery and kitchen facilities and staff and also increased our quality and efficiency.
JJ started at Youngs Farm in 2021. His experience in organic, reduce tillage and no till agriculture are critical to improving the long term soil health of our land.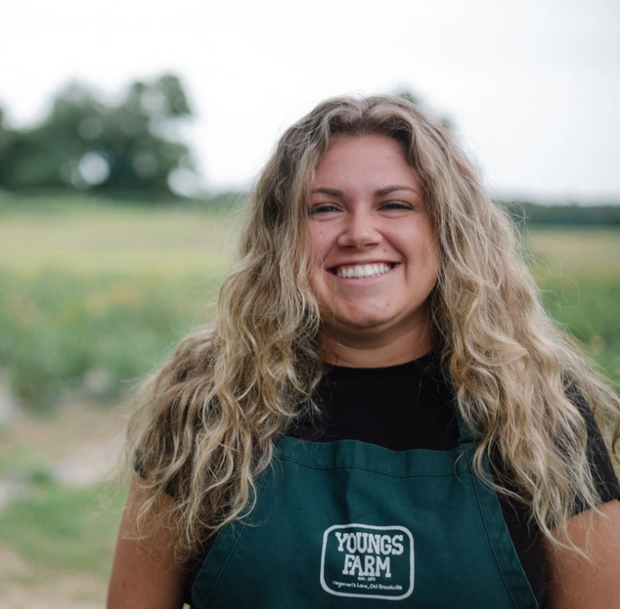 Maddie Tobin
Director of operations
Maddie joined Youngs Farm in 2018 and has been critical to the growth and development of our business since her arrival.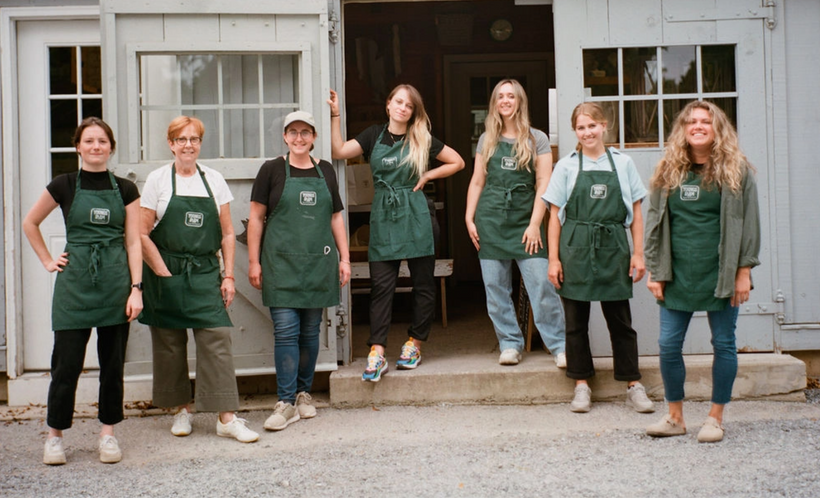 MARKET TEAM
We are fortunate to employ a fantastic crew who provide incredible service to our customers. They also keep our produce looking pristine, our shelves stocked, and shuttle our baked goods and soups down from the kitchen.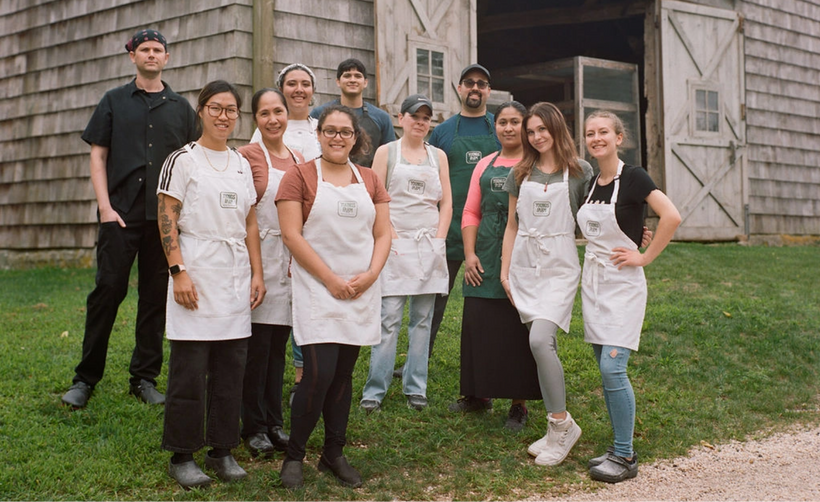 KITCHEN TEAM
The Kitchen Team consists of Bakers, Cooks, Dishwashers, and Packers. They start at 3am daily to prepare the baked goods and prep soups for opening at 10. They work incredibly hard and carefully to uphold our standards for quality, consistency, and cleanliness.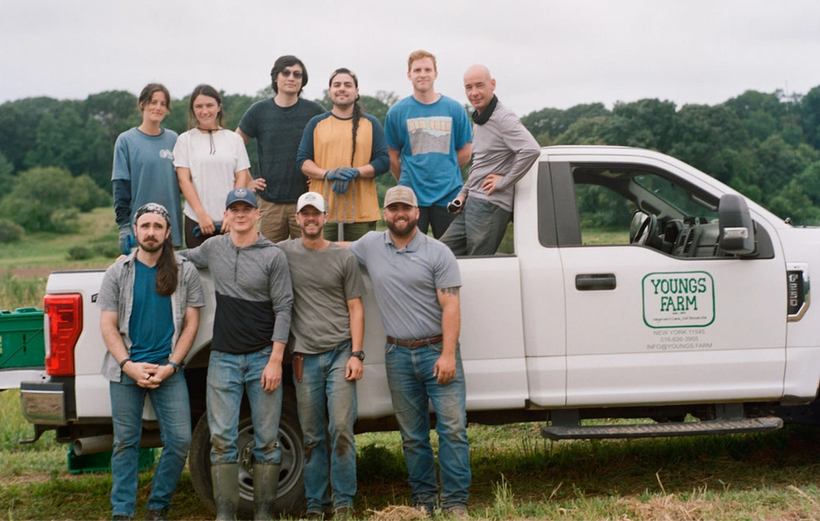 Farm Team
Our farm team works year-round, both indoors and out, to provide high-quality organic produce to our customers. We are continually refining and expanding our growing capabilities to expand our offerings, improve harvest volume, and increase quality.