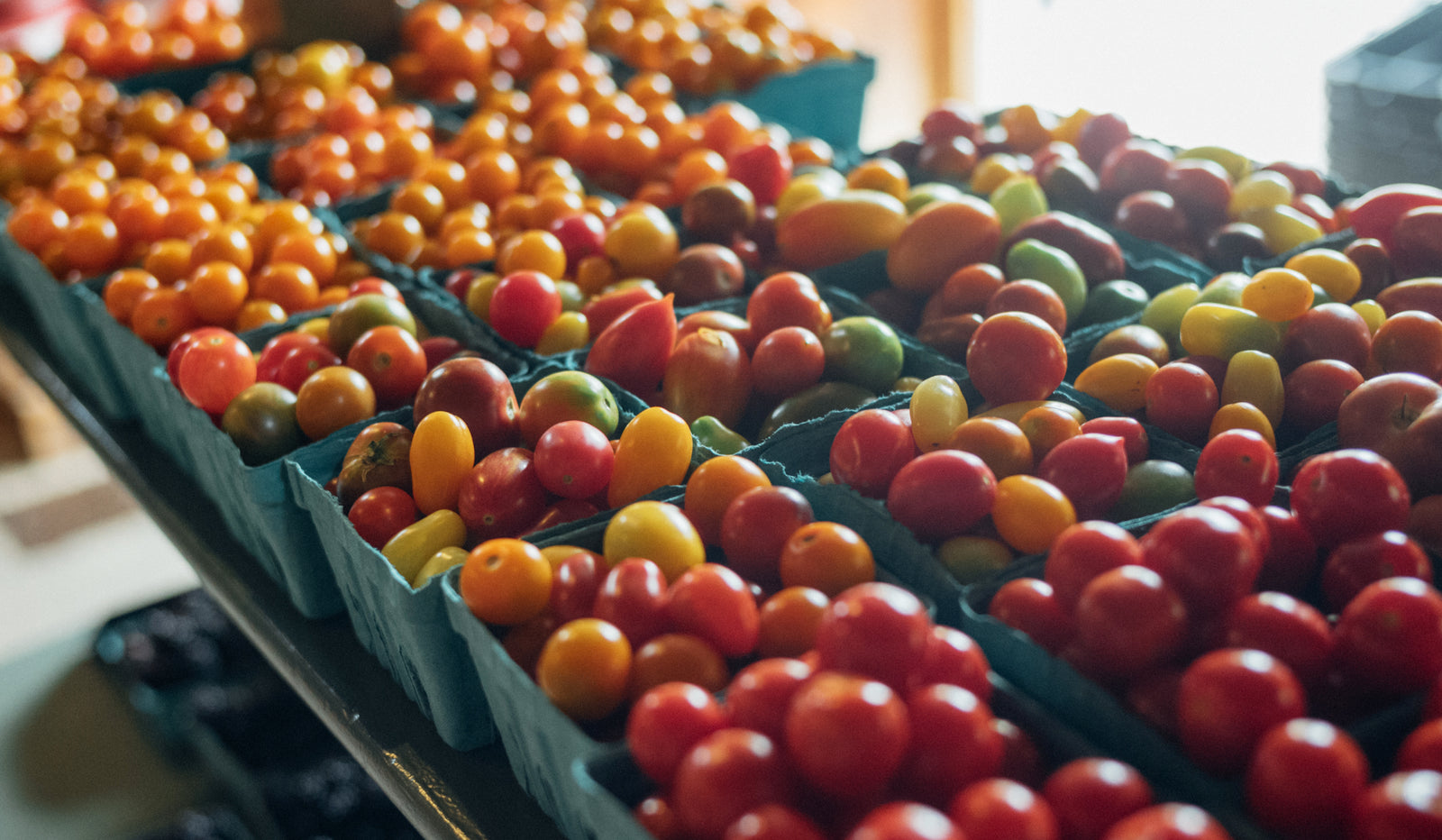 Partner Farms
Youngs Farm has developed relationships with local farmers, both organic and conventional, to provide the highest quality and freshest possible produce to our customers. We pick up directly from the majority of these farms—daily or weekly depending on the farm—for the majority of the year. We are extremely grateful to be able to support these farms and are thrilled to be able to share them with our customers.
WELLS HOMESTEAD ACRES
AQUEBOGUE, NY
Primary Products
Asparagus, Sunflowers, Zucchini, Fall & Winter Squash
The Wells family has been farming on the North Fork of Long Island for over 350 years. We started picking up from Lyle Wells in 2012. Tragically he passed away in 2018 in a farming accident. Lyle was an exceptional farmer and source of knowledge. Currently his son Matthew Wells runs the farm, and continues to do an excellent job. Our truck goes out to Wells multiple times per week From April through November.
WICKHAM FRUIT FARM
CUTCHOGUE, NY
Primary Products
Strawberries, Tomatoes, Cherry Tomatoes, Peaches & Pears
Tom Wickham, his wife Gekee, and his manager Laurie, currently run Wickham Fruit Farm. They are generation 13! They were one of the first families to settle Long Island (along with the Youngs). The Wickhams farm on over 300 acres on the Peconic Bay in Cutchogue. The Wickhams are a great resource for early season Strawberries, excellent heirloom and cherry tomatoes, Peaches in the summer and Pears into the fall.
DENSIESKI FARM
EAST QUOGUE, NY
Primary Products
English Peas, Snap Peas, Cucumbers, Cauliflower, Broccoli, Potatoes
Ed Densieski and his family have been farming in East Quogue for over 100 years. They have been fortunate to preserve their land as well to ensure farming will continue there for generations to come. Densieski's produce is highlighted in the Spring and Fall with early season Snap Peas and Shelling Peas and multi colored Cauliflower and Broccoli.
SCHMITTS FARM
RIVERHEAD, NY
Primary Products
Lettuce, Horseradish, Beets, Sunflowers, Herbs
The Schmitt family have been on Roanoke Ave in Riverhead for over 150 years farming about 160 acres. They have been a consistent supplier of quality produce for us for years. We carry their excellent prepared horseradish -"Holy Schmitts" - as well a variety of their produce.
BROWDER'S BIRDS
MATTITUCK, NY
Primary Products
Chicken Eggs
Chris and Holly Browder have been raising chickens, ducks, turkeys and even a flock of sheep in Mattituck since 2010. We currently sell their eggs in our market, which are certified organic and pasture raised.
FOX HOLLOW FARM
CALVERTON, NY
Primary Products
Strawberries, Corn, Tomatoes, Zucchini, Pumpkins, Fall Squash
The Rottkamp family has been farming in Calverton since the 1960's however as family they have been farming on Long Island since the 1800's. Although we do stock their strawberries, tomatoes and squash, they are probably best known for supplying us with delicious corn and premium pumpkins.
BRIERMERE FARM
RIVERHEAD, NY
Primary Products
Strawberries, Peaches, Apples, Pears
The McCombe Family has been running Briermere Farm since the 1960's. They are one of the top fruit producers on Long Island and we are happy to be able to offer this premium local fruit to our customers. They are also pretty well known for their pies, but we think ours are better.
ORKESTAI FARM
UPPER BROOKVILLE, NY
Primary Products
Salad Greens
Josh Marcus and Alethea Vasilas run Orkestai Farm, a 1-acre regenerative, non-profit, certified organic farm with Planting Fields Arboretum. They offer great educational programs. We are fortunate to be one of the few outlets for their produce.
ORIENT ORGANICS
ORIENT, NY
Primary Products
Peppers, Eggplant and Cucumbers and Zucchini
Peter Vasilas run his family farm land in Orient on the far end of the North Fork of Long Island. Peter has long been a proponent of organic farming and has been a good mentor to us here at Youngs.
INDIAN NECK ORGANICS
PECONIC, NY
Primary Products
Primary Products: Carrots, Watermelon, Potatoes
Indian Neck Organics was founded in 2020, but it has been able to grow some extremely high-quality organic vegetables. They are one of the few organic farms dedicated solely to wholesale accounts and we are grateful to have been one of their first customers.